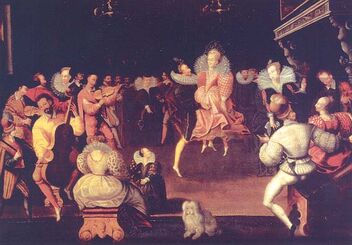 Dudley is an English nobleman and a favorite and close friend of Queen Elizabeth I. Even in their youth they were close friends. On the Queen's accession he was made Master of the Horse. He became the Earl of Leicester in 1564 and was one of the wealthiest men in North Wales. Dudley was one of The Queen's leading statesmen. He refused to be married to Marry, Queen of Scots, but he was very sympathetic towards he until her execution.
He was married to Amy Robsart. Elizabeth favored Dudley, but not his wife. His wife and him live apart and he only visited her in a few occasions. She was found dead by falling down stairs. It was suspected that he killed her to marry Elizabeth. Other politicians and nobles played this rumor in order to prevent a marriage, because if he became king noblemen fears that he would avenge his father by extirpate them.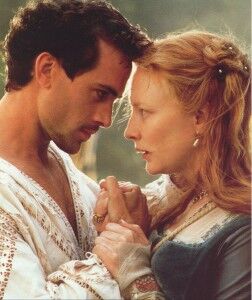 One summer Dudley flirted with the wife of 1st Earl of Essex, the queen's cousin,and the Queen was extremely jealous. When he married Lady Essex, he dared not tell the Queen. The Queen was outraged even though she knew of his wedding plans for a year. The marriage hurt the Queen deeply and she never accepted it. She humiliated Dudley in public and called his new wife a traitor and she-wolf, though she was still very fond of him. This hurt Lady Leicester's reputation and her presence means political unrest. She stood by his wife and convinced his friends to treat her better, but to no avail. "She [the Queen] doth take every occasion by my marriage to withdraw any good from me," He wrote after seven years of marriage     
Elizabeth and Leicester in the Waste Land
Line 279
"Elizabeth and Leicester"
Elizabeth I has to present herself as contantly available for marriage to royal countries that England might have an alliance with. This came with the myth "Virgin Queen." This is the opposite from the Fisher King Legend. Elizabeth has to use her sexuality to maintain the vitality of the land. In the case of the Fisher King, the resurrection of his land,, means renewal for his sexual potency. She has a tryst with Leicester, but sexual intercourse was always out of the question. The image of her sexuality, or lack of sexuality, mirror and twisted the image of the Fisher King. This leaves a question whether revival, though sexuality, is possible in the modern world.