Jurassic World: Dominion Dominates Fandom Wikis - The Loop
Play Sound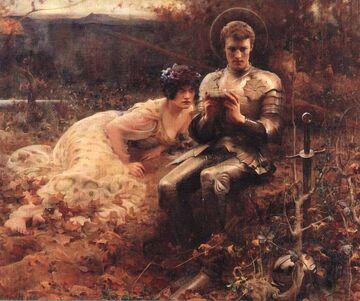 Write the first paragraph of your page here.
Line 173 - 214
[
]
Form His poem does not have a constant rhyme scheme. But every now and then, there are lines with rhyme meter – these are the references of musical pieces. Perhaps in the middle of chaotic and ruin of The Wasteland, there is no longer need for order and tradition structure. He added refrains of popular songs in attempt to bring The Wasteland back to normal. However, his poem always went back to its abnormal structure, showing that The Wasteland is hopeless. 

Tone
Through the description of the Thames such as "brown land" and "wet bank", the author shows us that our world is not the same place as it used to be. Now, it is just a hopeless, infertile and deadly land. It gives us the feeling of decay, deadly and desperate. With the twisted meaning of water and sarcasm in his allusions, Eliot provided us with a familiar yet strange place. It gives us an uncomfortable feeling of knowing the ugly truth. 
Setting
In this part of the chapter, the setting is during winter at the Thames, at two different periods of time. Eliot gave the readers the comparisons of the same river during Prothalamion's time and during The Wasteland's time, showing the river's negative change
Line 215 - 256
[
]
Form
Tone
Setting
. 
Line 257 - 311
[
]
Form
Tone
Setting